Janelle Monáe Is This Generation's Biggest Underrated Star And Here's Why
Janelle Monáe is practically everywhere that matters. Usually tagged as a R&B or soul singer, but in just the past 3 years, the world got to know her for her breakthrough performances in Oscar-winning films like Hidden Figures and Moonlight. After she got herself on the radar, she wasted no time to put her activist shoes on, advocating civil rights and gender equality, where she is now a lead voice in the matters.
Her humble roots started in Kansas, before she moved to Atlanta and founded the Wondaland Arts Society, an early reflection of her commitment to collaboration. Her energy, her eccentricity, and her creativity reflect in her work and her style, and she's always been somewhat rebellious. She's been escorted out of church for singing Michael Jackson's "Beat It"! Aside from making music and acting, Janelle also slays the red carpet in every appearance she makes, because she always makes a statement.
The "Janelle Monáe Look" comes in the form of everything but has to run with a black-and-white motif. She's a cover girl but it's not about the fashion. "I have been very vocal about why I wear black and white, why I wear a uniform––it's to pay homage to the working class," Janelle told Wired in an interview. The one time she appeared on the red carpet in a rainbow dress was when she was representing Pride at the 2018 BET Awards.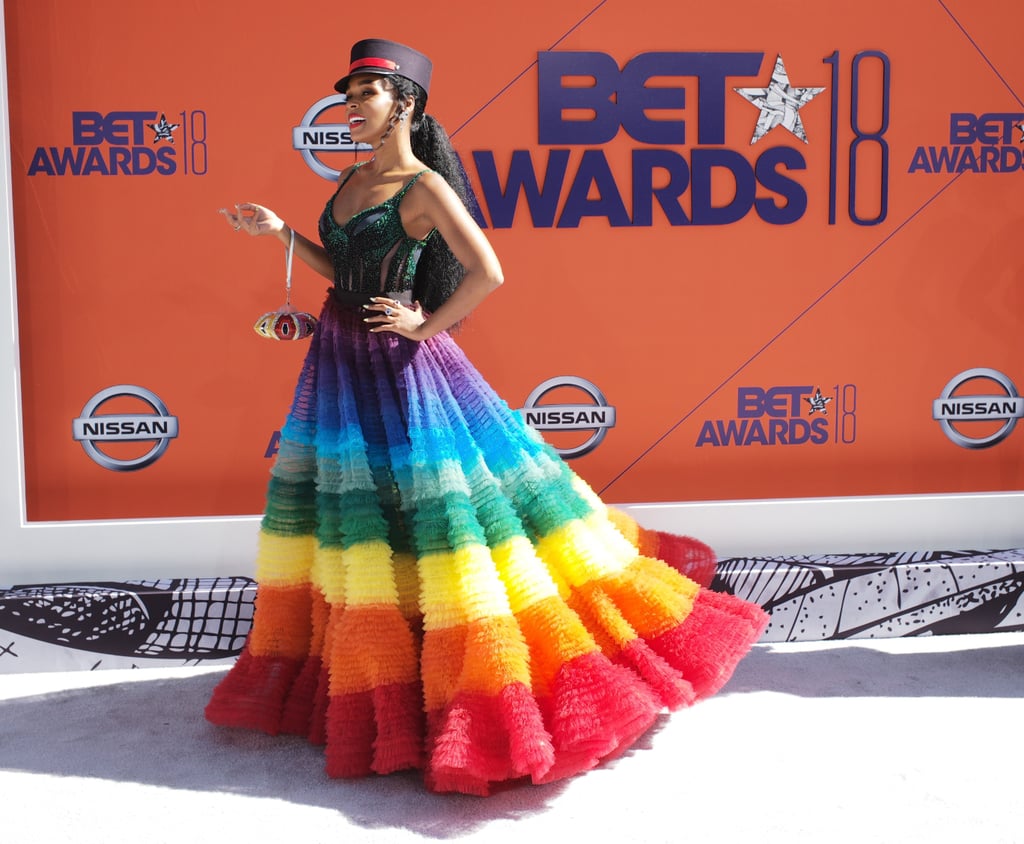 In a recent Rolling Stone interview, Janelle shook the world when she came out as pansexual, after speculation about her sexuality and years of avoiding the question about her lovelife. Also, in a song from her new album, she stated that she was a "queer black woman in America". Since 2012, she's always spotlighted female independence, being featured in the "Girls Can" campaign and "Queen" collection.
Today she is the latest entry in YouTube's Artist Spotlight, as she released the critically acclaimed Dirty Computer album earlier this year. Her mini-documentary titled "A Revolution of Love" also follows features from the likes of Camila Cabello and J Balvin. "Music can unite, no matter what political party you're in, no matter what God you choose to serve," she says in the documentary. "You can absolutely connect with somebody over a good horn line."
Watch the mini-documentary here:
Images: Janelle Biography, Popsugar
---